Meet Our Team
We are thrilled to welcome you to Cornerstone Family Chiropractic. Take a moment to learn about our amazing team.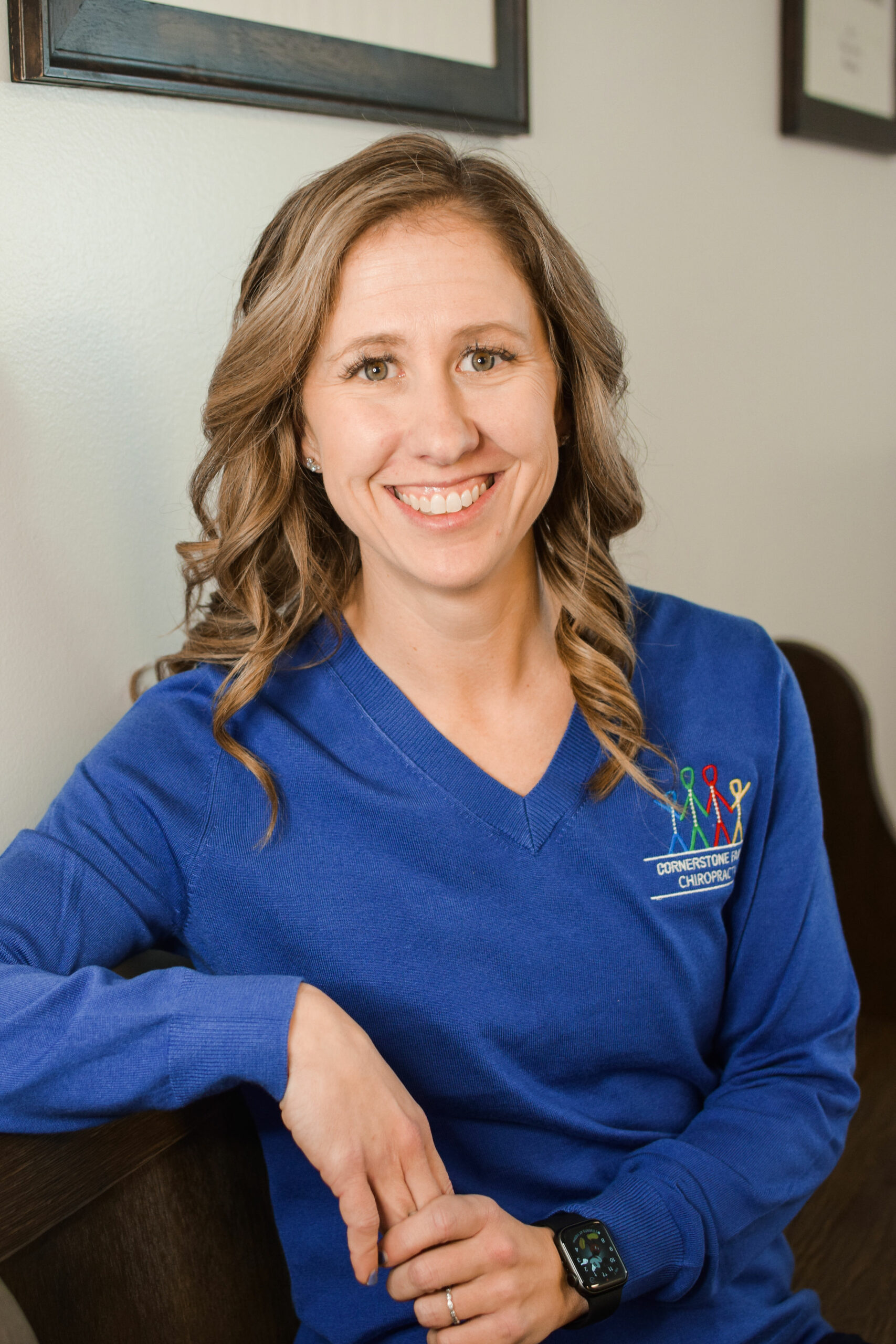 Dr. Dierdra Robison DC
Chiropractor
Dr. Dierdra Robison DC, grew up in the small community of Wilmington, Ohio. She began swimming at the age of eight, for a
small community team and later joined a USA Swimming competition team. She continued her successful swimming career
throughout high school and later college. It was this swimming career that first brought her to Chiropractic. She experienced back pain as a young athlete and after visiting many doctors was referred to a chiropractor as a last resort before surgery. The chiropractor relieved her back pain and enabled her to continue competing. She also noticed improvements in her asthma, and vast improvements in her competitions.
After graduating from Wilmington High School, Dr. Robison attended Wilmington College, in Wilmington Ohio. At Wilmington
College, she studied athletic training and would later graduate Summa Cum Laude, with a Bachelor of Science degree.
However, it was her job as a chiropractic assistant while attending college that revealed her true passion for chiropractic and led her to enroll at Logan College of Chiropractic. It was at Logan that she earned her Doctorate of Chiropractic (DC) degree. She graduated in December of 2010.
While at Logan in addition to her studies Dr. Robison took a special interest in the realms of nutrition, pregnancy and pediatric care. She obtained advanced training in Nutrition and earned the certification of Nutrition Specialist from the Logan University Post Graduate department. Dr. Robison has also completed all the coursework to obtain her diplomate in chiropractic care for the pediatric population from the Academy Council of Chiropractic Pediatrics through the International Chiropractic Pediatrics Association. This was a fifteen month long seminar certification series and includes a final comprehensive exam. Dr. Robison truly feels that children who receive chiropractic care experience a healthier life and have an improved opportunity for learning. Dr. Robison also has a passion for working with families to help them achieve wellness. Dr. Robison is certified in Webster Technique for pregnancy care.